Pink roses shea butter balm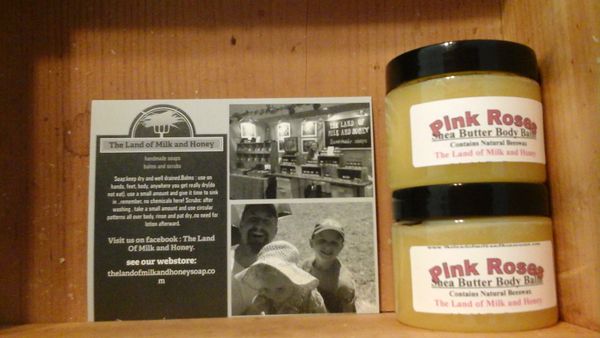 Love this citrusy pink grapefruit and rose oil hand and body balm...nothing but the best oils, shea butter and beeswax. It's a concentrate,  thick ..no filler, no chemical preservative, no filler..just natural..your skin will thank you.
Come try it out..a little goes  long way..
great for dry ,cracked skin, hands, feet, etc
can use for hair too!

makes a great gift too!
4 ounce container