Felted soaps..set of two half bars!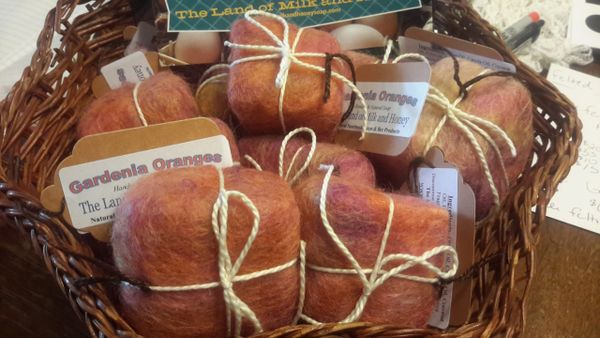 Set of two assorted half bars of our wonderful goat Milk and Honey soaps..Felted with natural and naturally dyed wool! 
Soft, yet still tough enough to have an exfoliating property,  plus it's like a wash cloth and soap in one! 
Makes great gifts, or conversation pieces for guest baths, kitchens and showers! 
2 assorted half bars, felted 
Don't forget to get a diy felted soap kit ...;)