Avocado Citrus Sage handmade soap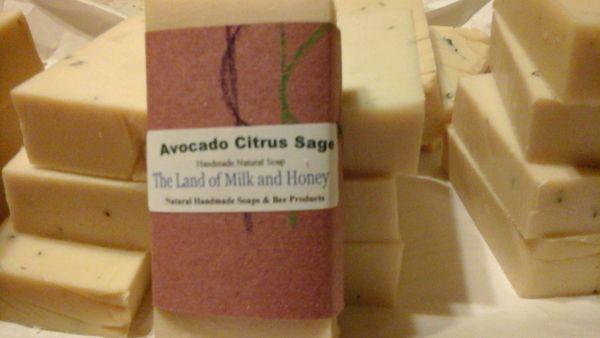 This is one of our original soaps ..this one is a big hit at our markets and festivals.  It's been described as a floral,  tropical skin treat! It's a balanced mix of our local pressed olive and avocado oils, our goat milk , honey..plus blackberry, lemon and orange oils..
we are sure that you orsomeone special will love this soap! 
All of our soaps are handmade, in small batches..by us, using our own recips. No chemicalpreservatives,  no artificial hardener or lathering agents, just natural soap.
4 ounce bar, wrapped..keep well drained and dry between uses.