15$ gift set : one soap, balm, and one lip balm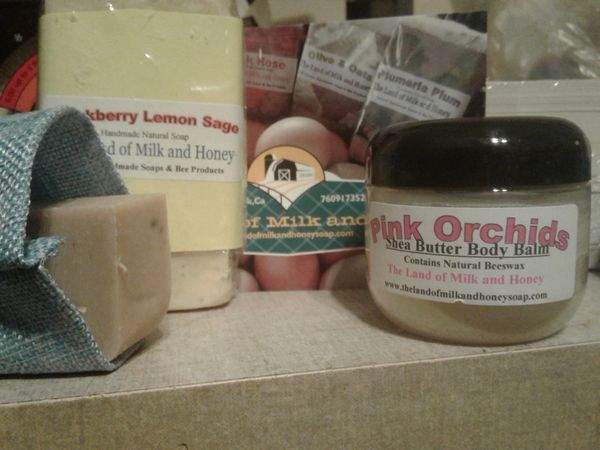 This awesome gift set is perfect for those that want a quality set, and not totally out of their budget!..This is great for you too!
You get : one full sized soap, one 4 ounce jar of shea butter hand and body balm and one lip balm
assorted ..
product availability is limited to what we have in stock
please email if you have a preference: thelandofmilkandhoneysoaps@yahoo.com or I choose :)..dont worry, they are all good!
Hostess gifts, holiday gifts, birthdays, parties, special occasions, Anniversaries, ..great to give this to your self, too..