warm vanilla plum goat milk and honey handmade soap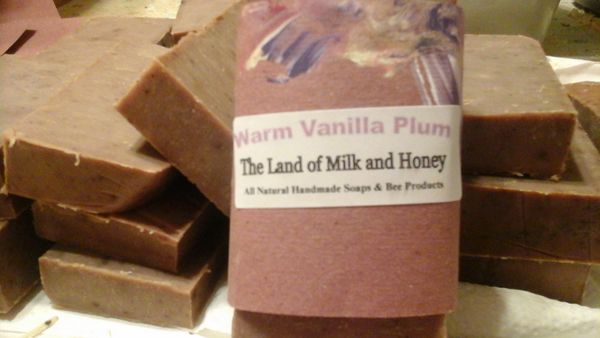 Lovely light plum with a touch of vanilla makes up the scent of this mild soap...filled with our own goat milk honey, and some orange tea..plus our own recipes all makes this unique soap fabulous! ..
Handmade on our farm, with our own goat milk andour own honey, our recipes...we are the formulators, the makers , everything..
4 ounce bar, wrapped
enjoy