Special!! 4 soaps get one free..$5 each/20$ total get a freesoap!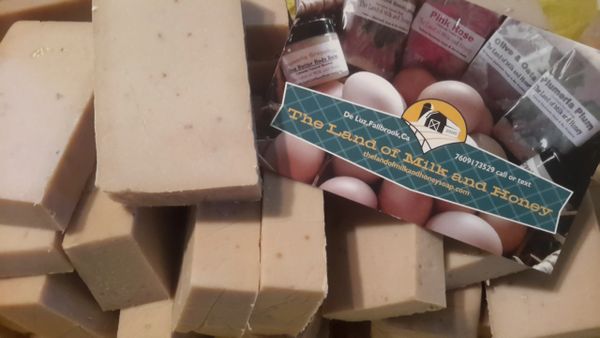 Yes, thats right!...this special offer ..of 4 of our amazing goat milk and honey soaps..all made from scratch, right here on the farm..and get fifth one free!
All of our soaps and handmade, by me , from scratch ...all our own recipes and made right here ..no base, no commercial packaging, no artificial colors, etc...just good old fashioned soap...great for all skin types, young to old!
Dont forget to type in the coupon code : thankyoucode when checking out to get that 10% off your order too!
follow us on facebook, instagram, #dirtyhomesteading, wordpress (for the tutorials, classes, etc), youtube