Set of 4 Hand and body Balms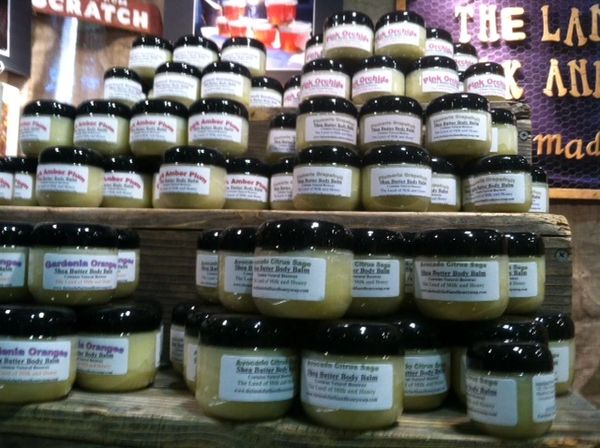 Amazing set of balms : 4 for $40! (normally 12$ each), all of our balms are made right here on our farm..no preservatives or added chemicals, no fillers or water..just oils, butters and beeswax!...all come in a 4 ounce container.
use only a small amount at a time. Use hands to rub together, then can use all over body (please dont eat this or take internally.anywhere..ewwwee!!) Your skin will absorb what it needs..
Assorted