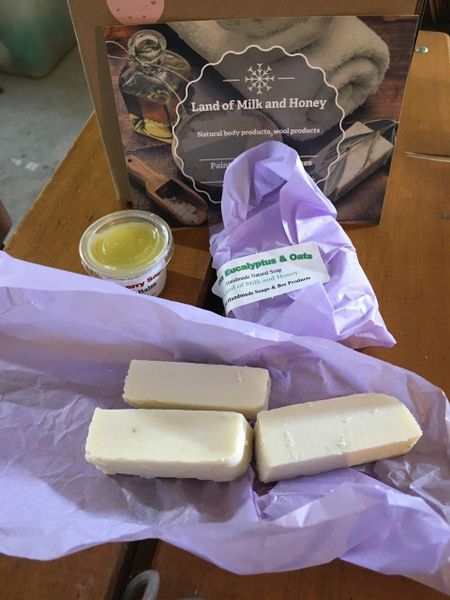 This cute sample box has everything you need to try our great handmade soaps! 
This 6x6x6 box contains 10 slices of soap( equaling over one large bar of soap) , representing three different kinds , all slices are put together and wrapped and labeled 
see the picture ... isn't it cute! ? 
Great way to try out our soaps , give as a birthday , holiday , anniversary gift etc 
or subscribe to our sample soap box monthly to get a box a month , right to your door! 
To sign up for monthly sample box : go to this link : https://checkout.square.site/merchant/9A1HTZE6YERHF/checkout/AUA4QYCSAIB4LEQMWNZLBRHW
you will love this , get it today ! 
Free shipping