Salted Avocado natural hand made soap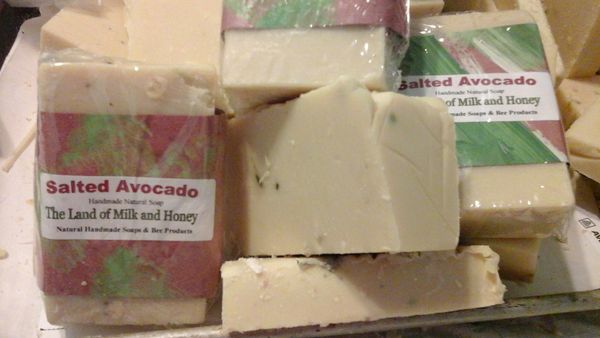 I absolutely love this soap!.. A little goat milk and honey,local avocado oil, fresh basil ..grown here, bentonite clay, lemon verbena essential oil. .a touch of rose and a sprinkle of bath salts...mmm m mmmm!!!
Made from scratch righthere, never ever ever melt and pour!
Approx 4 ounces, wrapped