Rosemary Eucalyptus bath salt soak Bag)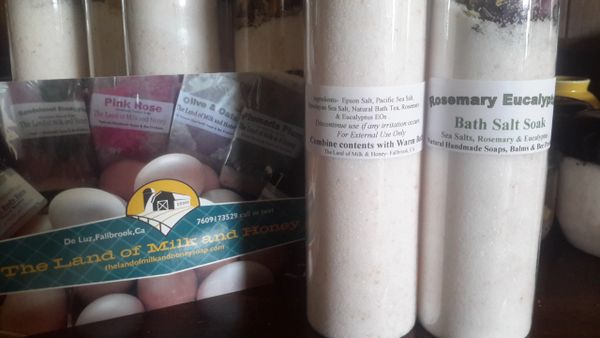 Tired, achy muscles? Feet? Nerves? 
Need a great gift? This bath soak is the one for you..It's stimulating and soothing eucalyptus and rosemary spa like anti inflammation properties, plus Epsom salt, pink Himalayan and Pacific salts...and our own bath tea: made from our own natural citrus, herbs, flowers. ..it's amazing! 
..
Can be used as a shower steamer, foot bath, too