Plumeria plum hand and body balm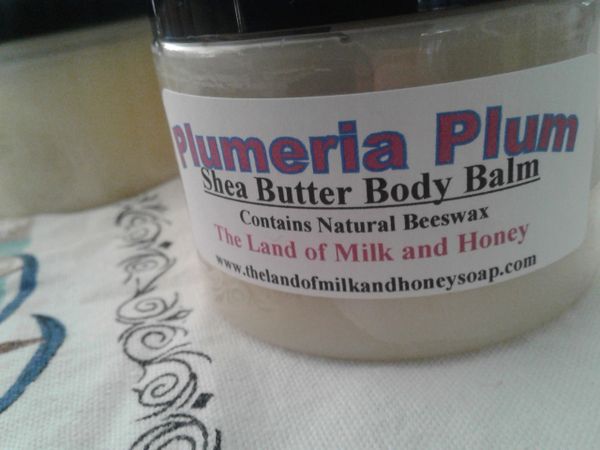 Shea butter, local olive oil..sunflower oils ...what loving skin would not want this?! 
Concentrate , a little goes a long way. This is like lip balm , but for your body..no fillers like water, no chemicals or preservatives. Best use: on really dry areas like elbows, knees, feet..or just a little to give your skin a nice healthy glow.
Plumeria plum for a flowery sweet finish!
can use on hair , too!
makes a great gift

4 ounce jar