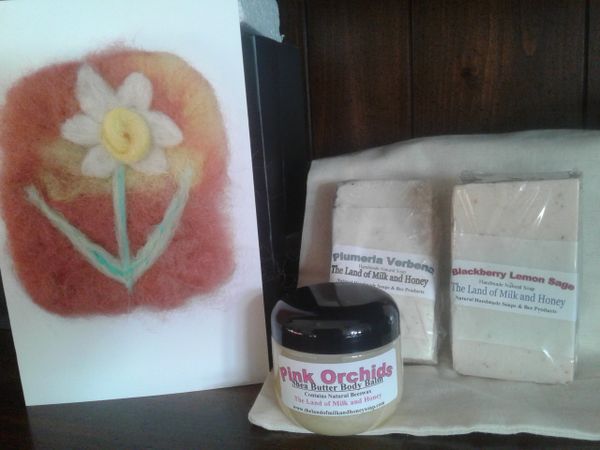 Perfect gift for that special someone...kit contains : two full sized goat milk and honey soaps, one 4 ounce jar of handmade , natural hand and body balm, and one personalized, hand made felted card with your personal message inside..or can be left blank ...
( picture represents products which may or may not contain those actual items, is limited to what we have in stock and handmade felted cards are all unique, all different...but everything is totally awesome!)...No worries!
Please put your personal message in the comments area ..
Happy gifting!