2D Needle Felting a cute village workshop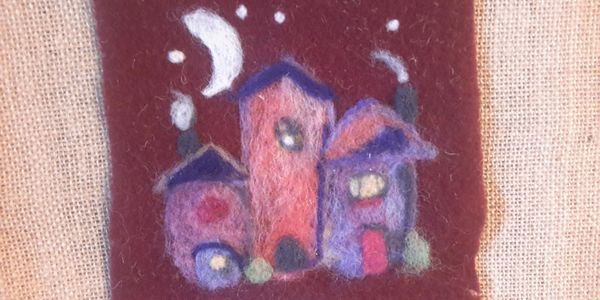 May 27, 2pm to 430pm 
Hands on workshop , comes with all materials..all you need to make a needle felted village ..so cute , with this knowledge you can : create village scenes on different fabrics, needle felt pictures for walls, etc...and have fun and enjoy an old fashioned craft that you make with your hands!
Needle felting is painting with wool..using small amounts of colored wool to create a "painting" of an imaginary village.open to all 10 years of age to 99 years of age!

Includes: hands on instructions., bring a friend!
2 needle felting needles
small foam
wool and piece of fabric to felt your picture on
additional sets and material will be available at the class for purchase
---all land of milk and honey products will be available as well ----

Class is located at the Land of Milk and Honey , DE luz ( fallbrook) , ca
2pm to 5pm
additional people $20 at the door
outside, farmy ..weather permitting ..if rainy or too hot , we may move inside
Wear comfortable clothes, feel free to hang out after the class!!