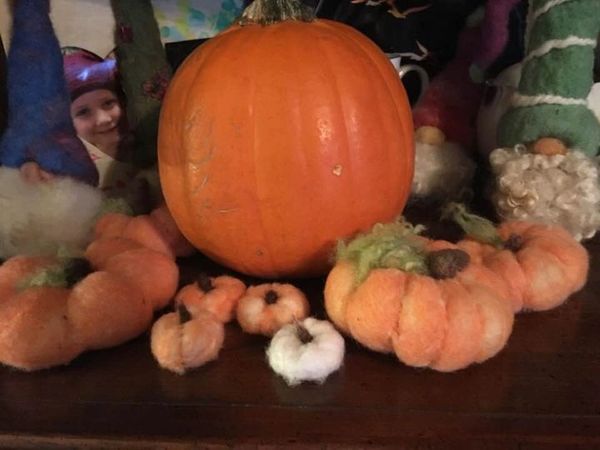 needle felted pumpkin is a great addition to your decorations, add to make a unique gift, baby picture prop, addition to your fairy garden...or just because they are so darn cute!
Most of the wool/mohair used to make these were shorn off our own sheep (some from Tir Na Nog rescue group), cleaned, hand picked, carded, dyed then used to make these (and other cool stuff we make)
takes about 45  minutes to 2 hours to make each one, and every one is unique.
this is one pumpkin, medium sized (about the size of a small fist)...I make them when you order ...:)
Thank you!..check out our other felted items : gnomes, felted soap, and soon, unique wool paintings...