Mountain Man goat milk soap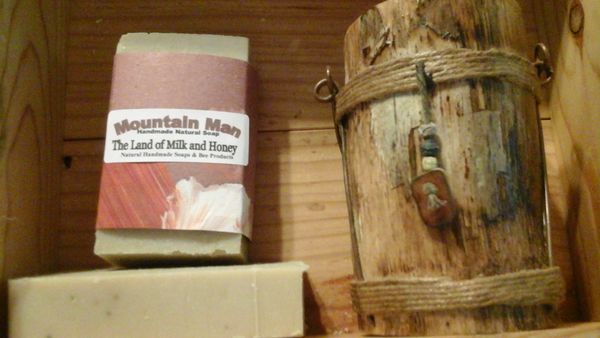 A sturdy manly, man soapwith pine, cedar, clove and cinnamon.plus cleaning bentonite clay.A mountain forest scent with a nice finish..ladies you will love how your man smells after using this.
This is the most popular amongst men , and it's also a universal soap, meaning it can be used to shave with and shampoo as well. This soap like our others , is made with our own goats milk and honey.....women say they love it too! Some even cut it up and put it in their sock drawers..fun!.makes great gifts!
This is our most popular men's soap
approx 4 ounce, hand cut, wrapped