Lemon cilantro goatmilk and honey soap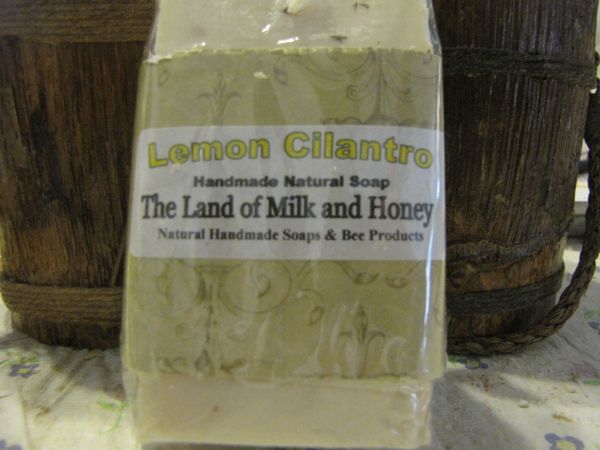 Lemon butter, lemon verbena, cilantro and lemon essential oils....wow, this mild , but lemony sweet soap will wake up the senses and get you clean too !..Made with our own recipes, our own goat milk and honey, this natural soap will be a hit with anyone..
give it a try, you will love it!
great for dry, sensitive skin...can be used : as a face bar, body bar, shampoo bar, shave bar
and on dogs, horses, pigs , goats too!!!

4 ounce bar...