Hand painted bee tote...sold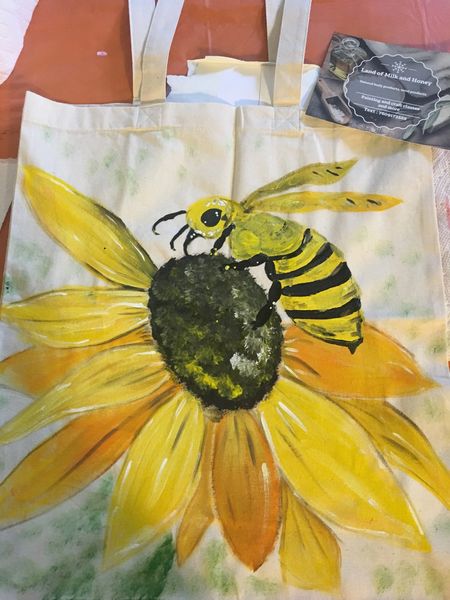 This hand painted tote was painted by me , a cute sunflower and bee . I used fabric medium and a acrylic paint . I painted this on a canvas tote . 
Use for going to the store , anywhere! Over night , every day , makes a good unique gift too!