Hand Felted painting --sunset sheep (SOLD)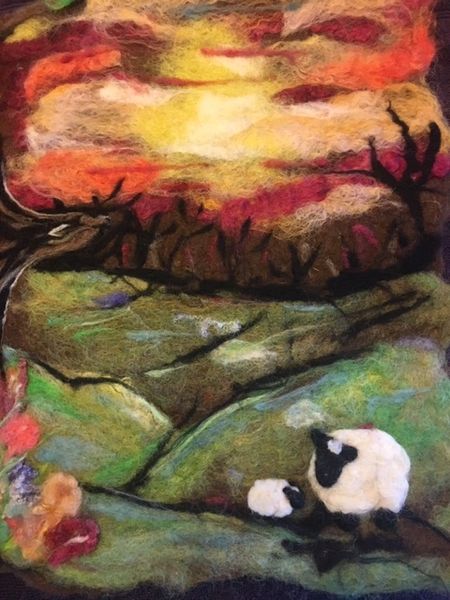 This hand painted original is made entirely by me from hand dyed wool and mohair fibers..some from our sheep and Angora goats, some from the Awesome rescue group ..Tir Na Nog (seriously cool people!)
This is needle felted from wool fibers/Mohair...then wet with warm water and our natural soap..hand rolled (to make the fibers bond more) about 600 times...then rinsed and dried. After drying , I needle felt details on top of it ....dont you just love the sheep?!!!
piece is about 13 inches wide and about 17 inches tall
Can be hung in a frame, in a frame with out glass (recommended) , hung from wire or string, etc...
Care: just gently tap off to get dust off....this is touchable , so great conversation piece too!