Felting a sunset kit ..paint with wool beginner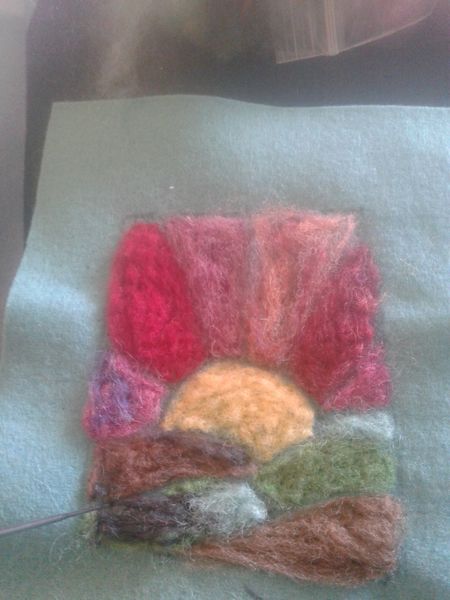 Felt your own sunset kit is a great way to get into the fun and relaxing world of needle felting! Learn to " paint" with wool , and make a sunset scene to hang on your wall in the bedroom, bathroom, guest , dorm etc. Make it as detailed as you want ..or not! It's up to you ! 
Kit contains : two needles ( recommend kids 9 and up with supervision, needles are very sharp) 
One 5"square felting foam 
Two pieces of prefelt material....assorted
Enough wool for two to three projects..
5"square transfer ( carbon ) sheet 
Sunset template
Instructions
Great as a gift!