Felt handmade gift /wine bag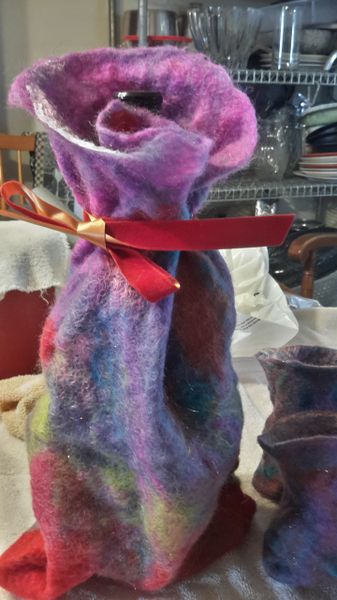 A lovely handmade wine /gift bag! 
These wine/gift bags are handmade , using a wet felting technique. We take raw wool and silk, plus many more fibers, lay them out...then use our own goat milk soap and warm water to create this unique, all handmade bag. Takes approx 1 to 2 hours to make , and a day or two to dry.
All bags are different, unique ...beautiful
Wool is naturally moisture repellent,  and very soft to protect surfaces ...
Please allow at least one week , and comment on a color choice , colors depend on what we have in stock 
Bottle of wine not included...
Large enough to fit most bottles of wine