CHARCOAL from the Sea felted Goat milk handmade Soap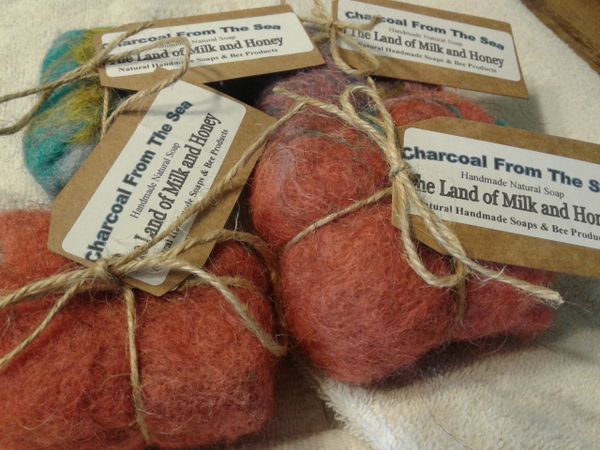 What's better than a natural made from scratch goat milk and honey soap? Why one that covered in a natural sweater! Hand processed , cleaned and natural dyed wool, the hand carded by us...we hand wet felted these unique wool covered soaps just for you! ...
It's mildly exfoliating
It's natural
It's it's own wash cloth..
Soap and felt work together ..
Check out our diy kits here online..it's a great gift, kids love to do it! ...
Approx 2 ounce , felted wrapped bar