Chapel painting kit(sold out)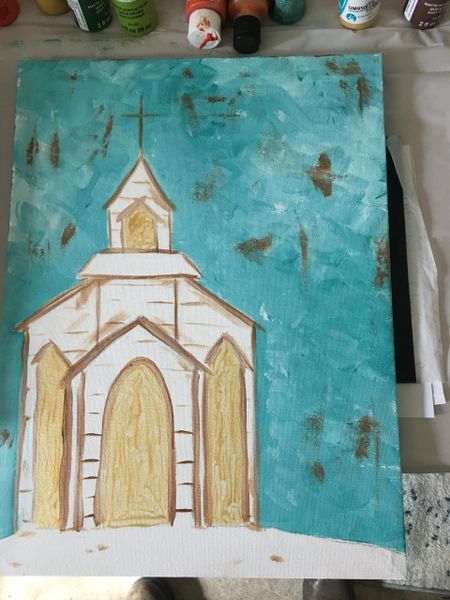 A cute beginner friendly chapel painting kit ... everything you need to paint this cute painting ! 
You will get a link to view the video tutorial ... please let me know in the comments if you want the tracer for it or if you want me to trace it for you on your canvas 
what you get : 
8x10" stretched canvas , two brushes , paint tubs ( with paints you need) 
you can put your own stencil or sayings on it after it dries ... glitter is fun too! 
If you are local , pick up here at the barn is available upon request 
great for gifts , parties, functions .. let me know if you want me to teach a paint party with this painting! 
Remember to have fun!!!