Blackberry Pear Handmade Soap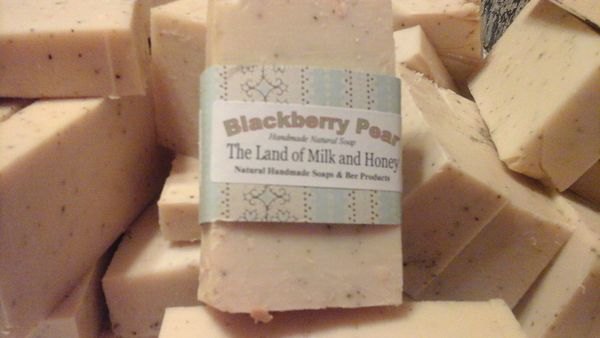 Sweet and fruity pears with a touch of blackberry sage make this a sweet choice for a handmade goat milk and honey soap! All of our soaps contain our goat milk and honey, this one too..also with a pinch of our home grownmint!
4 ounce bar, wrapped
enjoy!