Avocado lemongrass sea salt scrub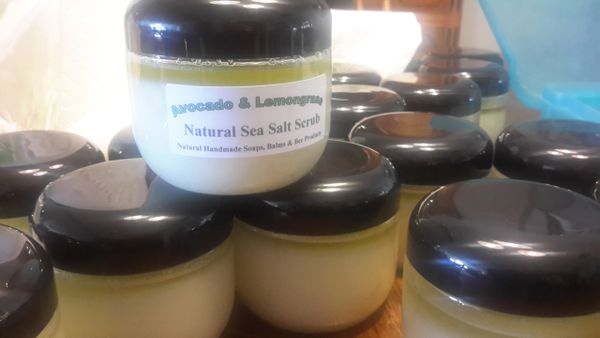 Sea salt , avocado oil, cocoa butter, coconut oil, olive oil...plus lemongrass essential oil...your skin wants this..your skin needs this! 
Lemongrass is said to help relieve stress,  anxiety and depression. ..all good things , right? 
Plus the exfoliating power of sea salt all of this will leave your skin feeling softer..glowing. .
8 ounce jar