Avocado Citrus Sage sea salt scrub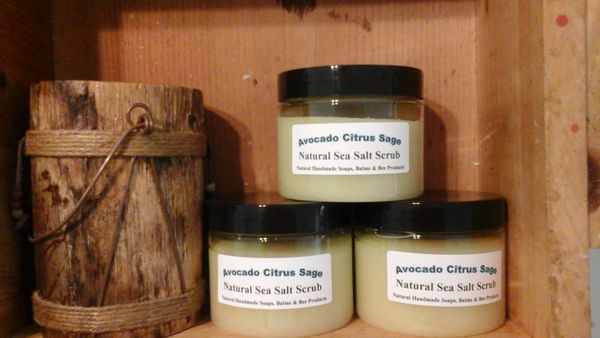 This amazing scrub is made from local avocado oil, coconut oil, cocoa butter, olive oil ..and sea salt.Sweet blackberry sage, orange and lemon essential oil, makes me think of a tropical retreat..you will love this!
How to use: wash skin first ,preferably with  one of our milk and honey soaps, rinse, while wet, take a small amount and start on arms..or where you need exfoliating..go slowly, in circles...relax , take deep breaths..de stress you deserve it..when done, rinse well and pat dry. You will feel soft and smooth. Recommend scrubbing once or twice weekly.
comes in8 ounce jar