3 ounce Goody Bag of Wool, Mohair, angelina fibers..and more!!!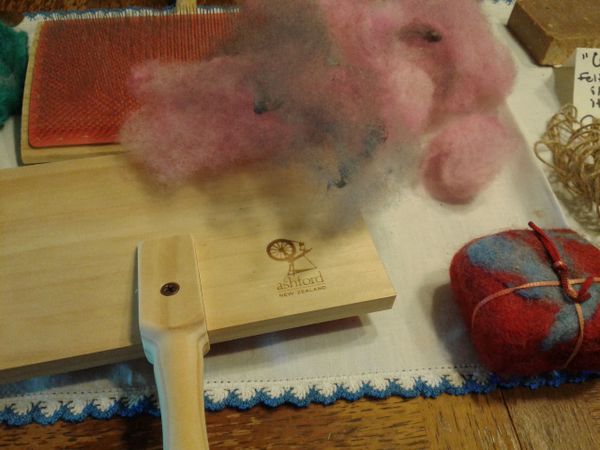 A giant bag of fun! Assorted only...
You will have fun with different colors,different wools (some from our farm)..all hand washed, hand picked, hand dyed, hand carded by me, mohair, assorted locks, angelina fibers, silk, and more!!!

Can create a great wet  and needle felting projects!!! examples: scarf,hat, bag,  felted soaps, angels, or even spin it into a unique art yarn for crochet or knit projects! 
Wrapped, weighed assortedcolors, wools, etc
AWESOME Gift for someone that felts or wants to felt!!!