2 ounce bag of hand carded , mixed wool Great for needle or wet felting!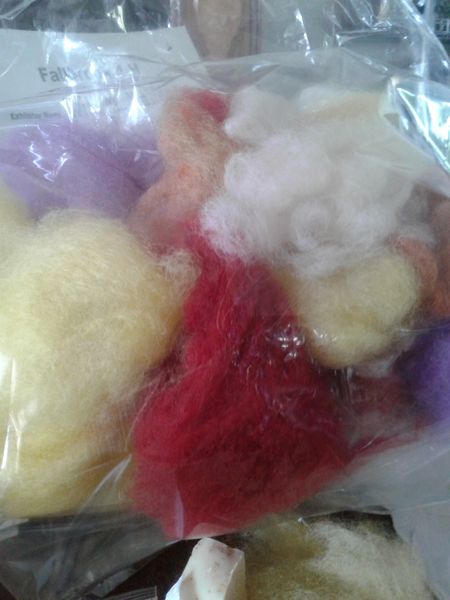 2 ounces is really allot! A fun mix to play with, for felting , crafting..
If you want 2 ounces of the same color or blends for spinning , let me know!
All natural wool, naturally dyed..
Assorted